In November 2016 we purchased off gumtree a Landcruiser 1987 HJ75 Ute, with the idea of converting it to an Overlanding vehicle for crossing Africa (and more). I think if I had known at the time it would take more than 2 years to build and ship, I might have given up there and then.
Initially I thought of building a steel framed camper clad in maybe aluminium. One thing I learnt from watching lots of youtube videos  and having travelled around a fair bit of Australia, is that weight is everything. Overload your vehicle and you put everything under strain, resulting in early failure. I came across Earthroamers, and did think it might take a while to save up the A$600,000+ to pay for one, so maybe I could build one? Well not quite an Earthroamer, but a vehicle made of composite fibreglass like the Earthroamers.
So having zero experience building anything out of composite fibreglass I set off to build myself a box to put on the rear carrier of my bicycle, and another to put on the front of my bicycle. That worked out OK, so after spending about 12 months fixing the rust on the Landcruiser HJ75, including fibreglassing most of the floor on the drivers side, and trying and failing to fix the front window frame, I started building the camper to put on the rear of the ute.
Essential composite fibreglass is a semi-flexible plastic core that has a hex pattern to it so that it is strong in compression. You then layer fibreglass either side of the core, and it results in a strong light material. Composite fibreglass is used a lot in yachts.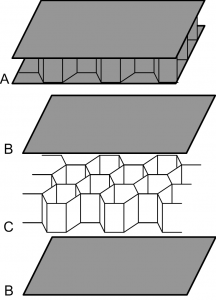 So I started constructing a base to put on the ute frame: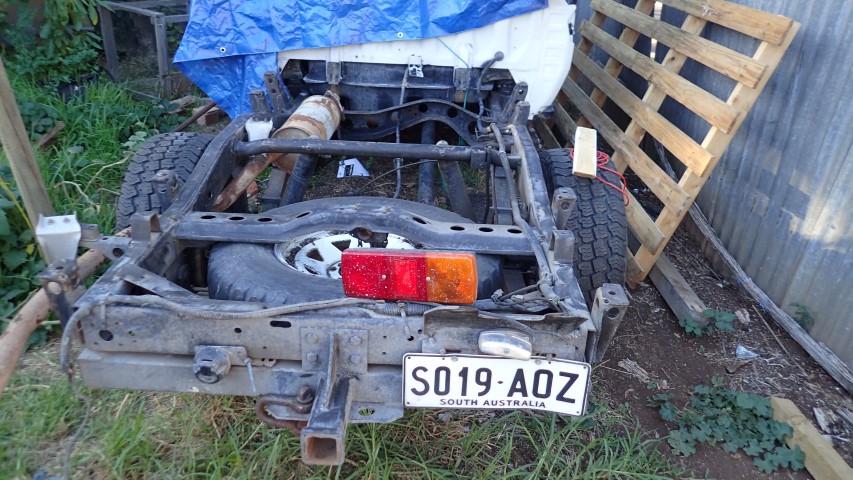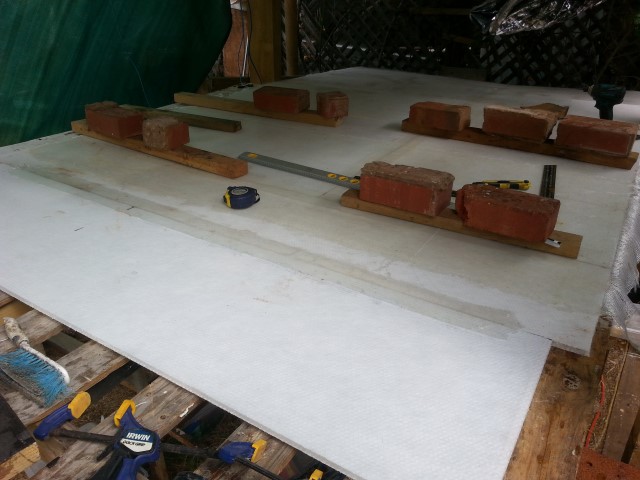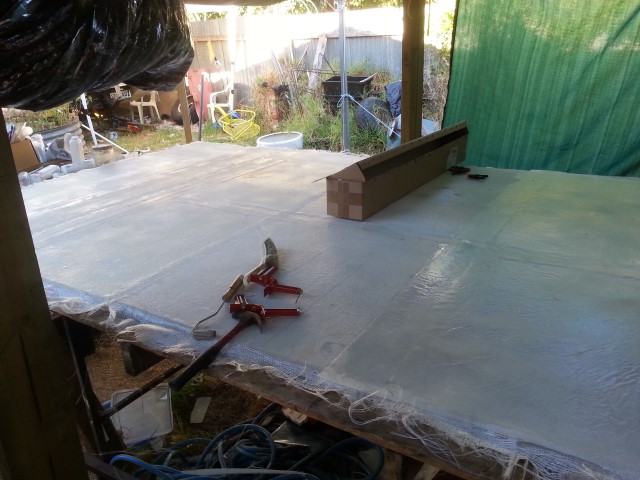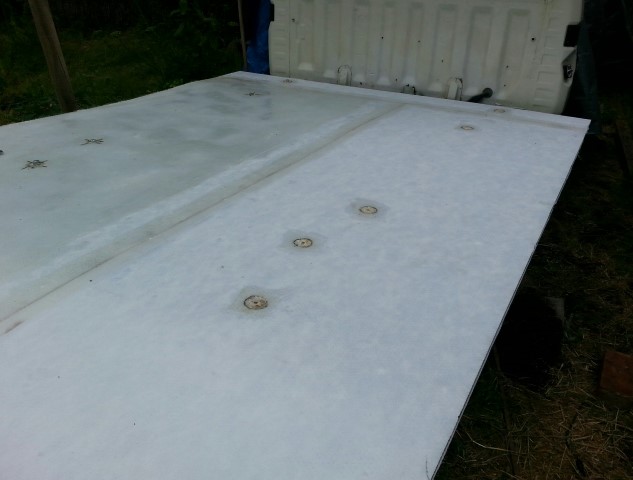 The first mistake I made was not allowing for wheel arches. The wheels were fine underneath, but as soon as I hit a bump the wheel would have hit the floor. So wheel arches were added.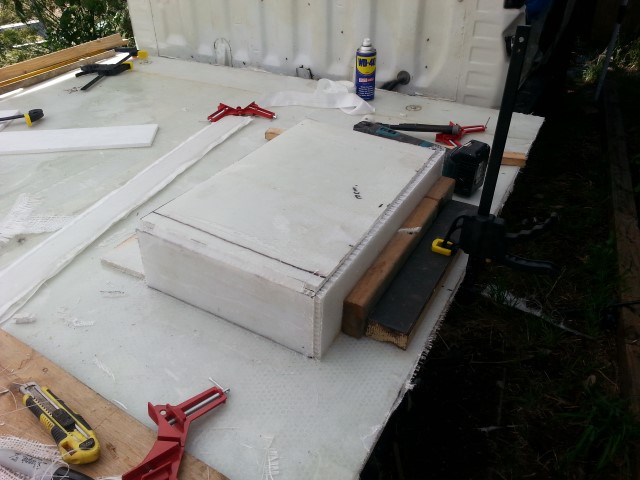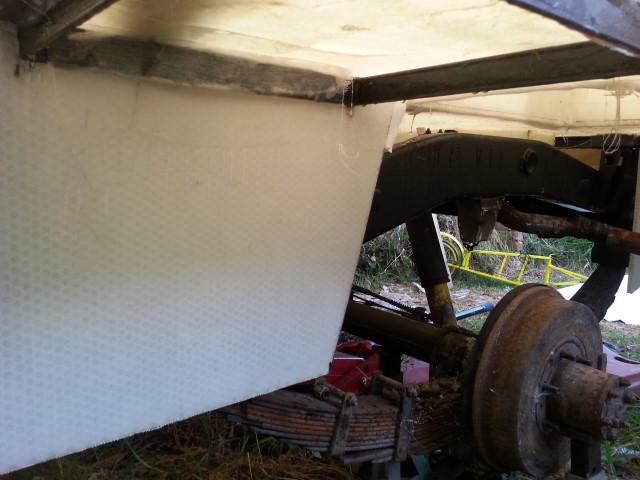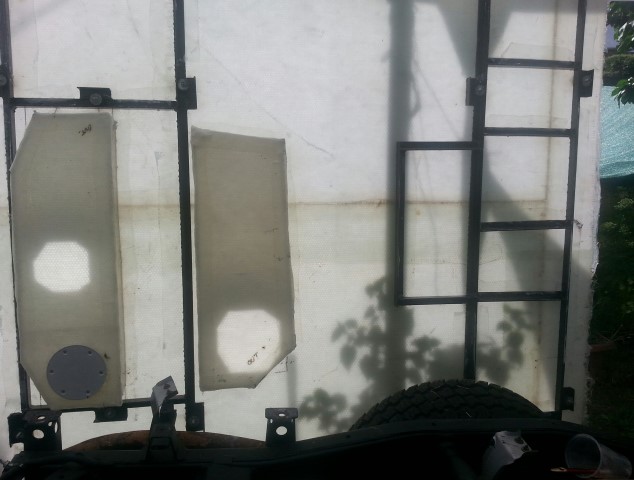 Once the base was done then it was a matter of building walls up from there. Difficult because I wasn't building it in a mold, so it was not easy to keep the sides square.