After two days in Chimoio staying at the wonderful Fernandes place it was time to move on and get closer to Malawi. I got loaded up, and left firstly for Shoprite which had just opened at 9:00am. I was successful in getting supplies, and even paying with my credit card (two attempts two different machines). Then it was  of to Engen to load up with Diesel and pay $A124 at $A2.21 per litre.
Of west via the N6, through a toll gate charging the most I had ever been charged 180Mt, or $A4.  Then I turned right onto the N7. The N7 wsn't as good as the N6 but for most of its length it was relatively pot-hole free. My first of two police stops for the day. This policeman asked me for my license, a first, and commented that it expired in 3 months, which is also true.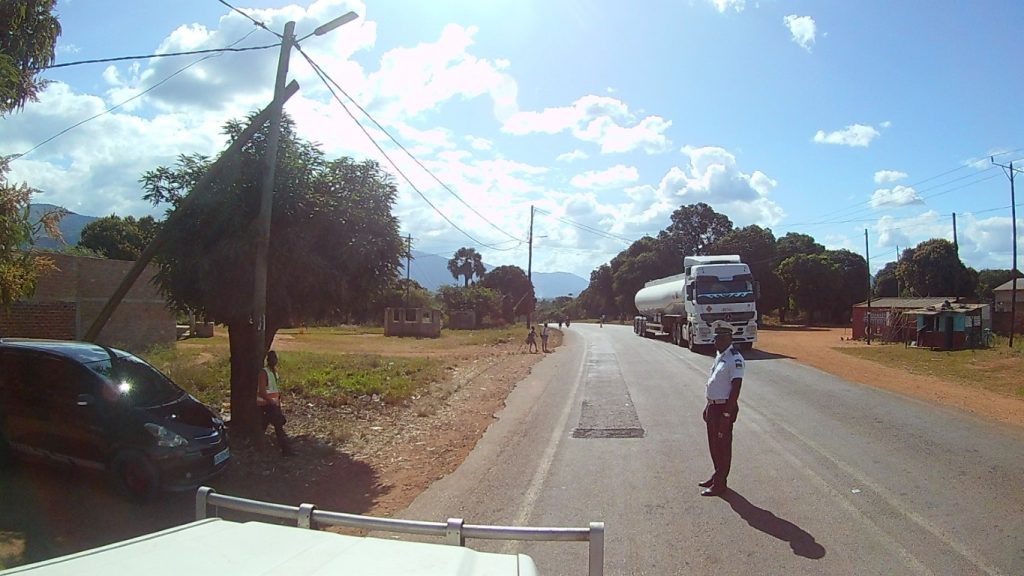 There were lots of people in this part of Mozambique. There were never-ending villages, towns, and people walking along the road.
Eventually at about 4pm and 250km I found a wild camp on iOverlander. It is enough of the road. I can hear the traffic but it will probably stop at dark.