Well it was a crazy 250km drive up the N1. I loaded up with some more supplies in Inhassaro, in case I never saw them again. I also found a bakery and bought some freshly baked rolls, very nice.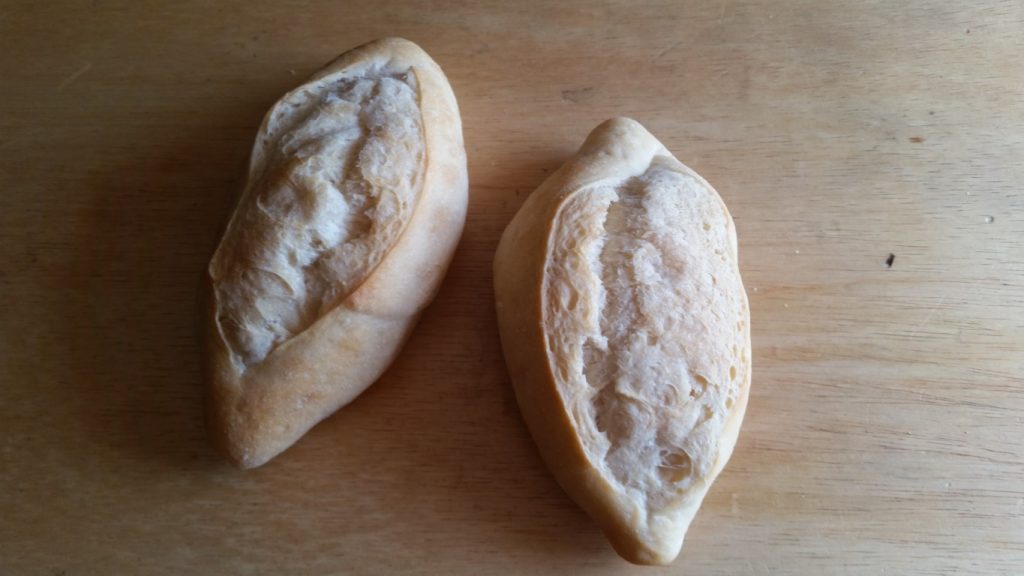 Then after a few km it was onto the N1. Initially not too bad. Then I passed a overturned trailer, that was originally attached to a B-double.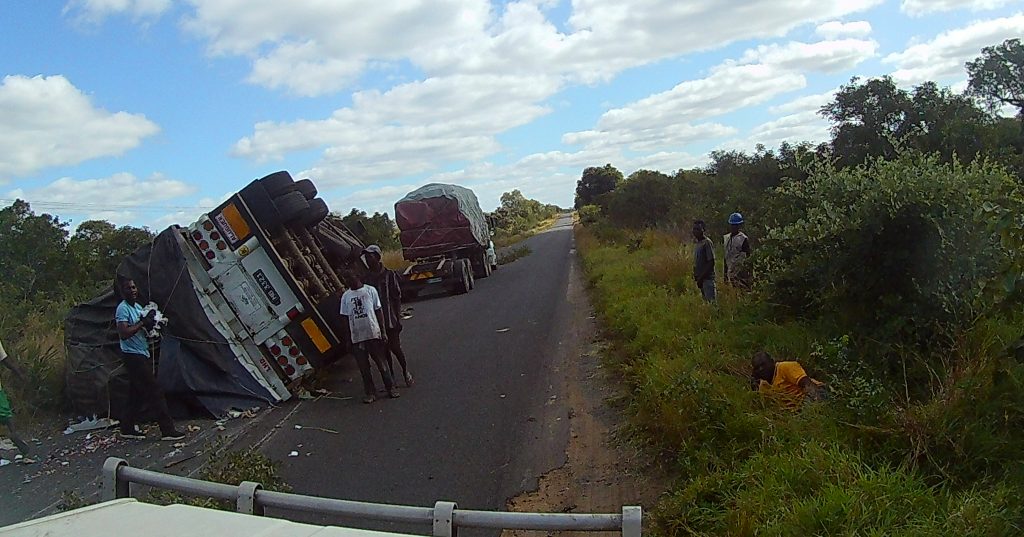 I got stopped at a police road block, but as soon as I got close I got waved on. However as I got further north I got stopped more and more. The Police (or sometimes the Army) were friendly enough, I am sure they pull me over out of boredom than any other reason.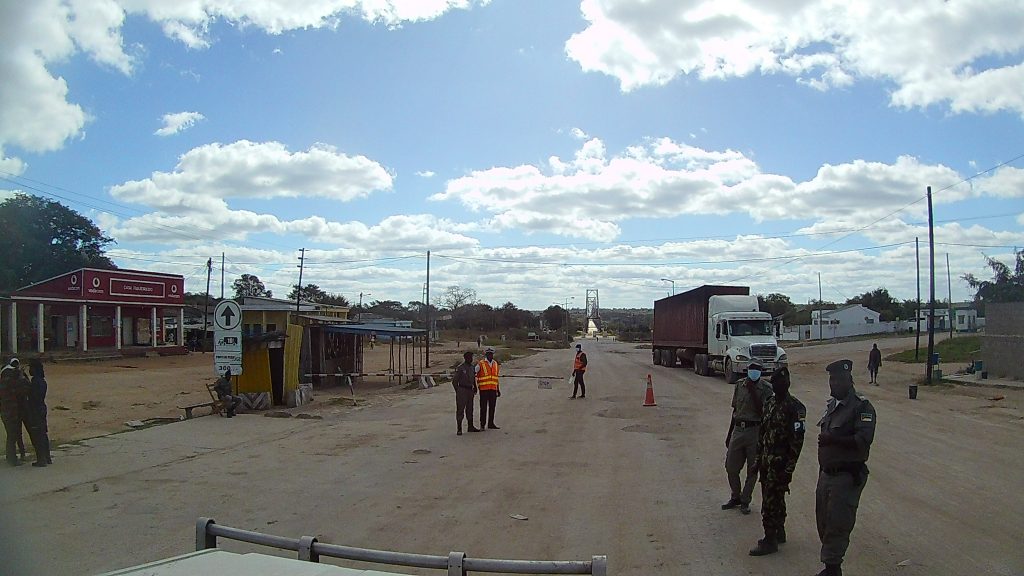 After about 100km I got to the Rio Save. There  was an existing bridge, and a new bridge being built, and a temporary bridge next to the new bridge.  The new bridge is being built by the Chinese, but construction has been halted for 6 months because the Mozambique Government does not have the money.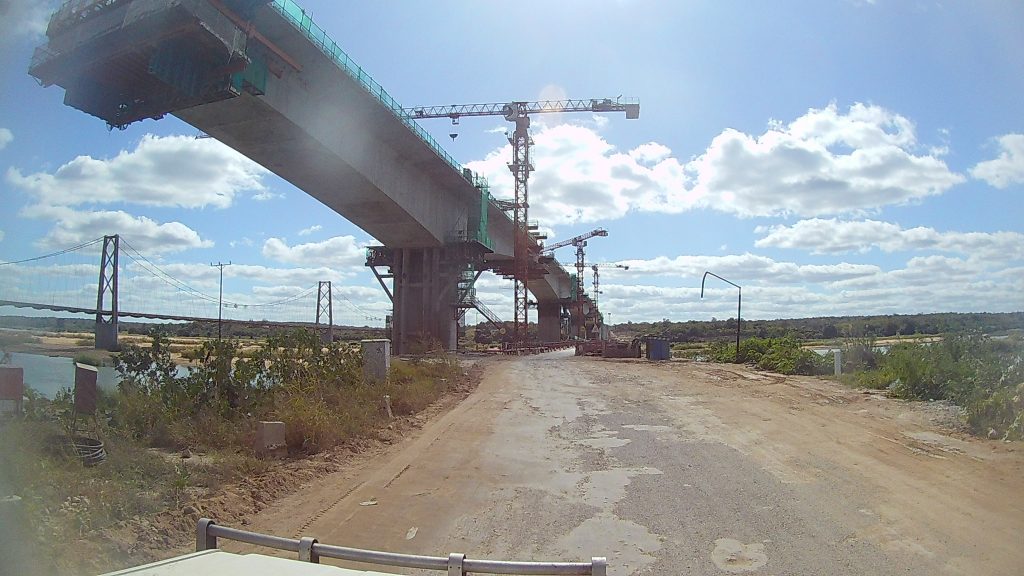 The potholes are really bad for long sections of the N1. You dance around the road looking for a smooth patch, as do the trucks and buses.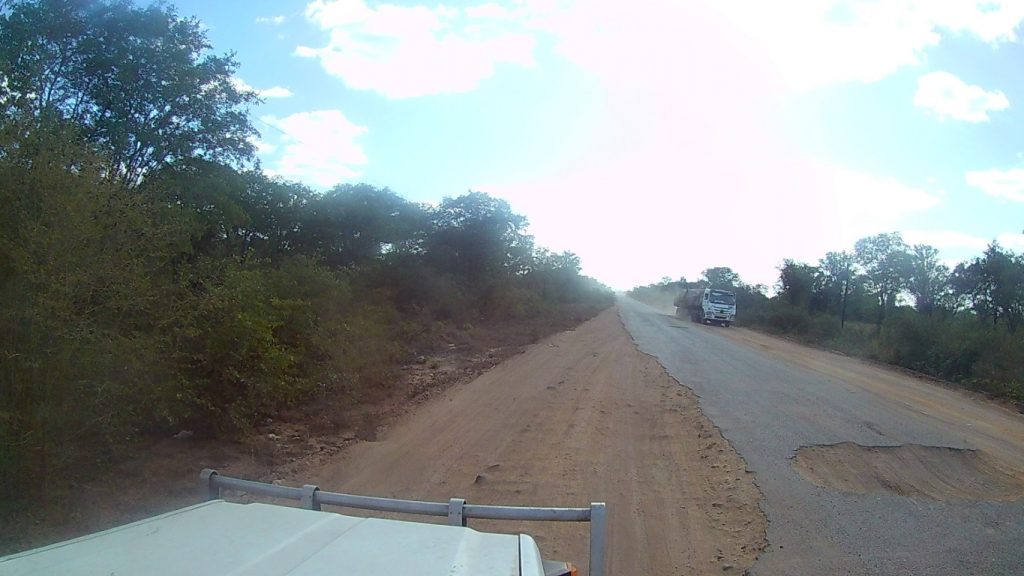 I was aiming for a wild camp just south of Chibamo, but the potholes slowed me down so much, I only just made it in daylight.